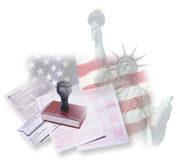 We just received an e-mail from Michelle that the Holt Vietnam office has submitted our I-600 to the
USCIS
in Vietnam today! So this means that the child documents from the
Binh
Duong
province showed up either today or yesterday. We were waiting on these to join our I-600 application which was submitted to Holt in June.
So in the coming days we should have confirmation via e-mail from the
CIS
that they are in receipt of our I-600 and begin to process it with can take up to 60 business days. This process is
separate
from the other approvals that we are waiting on (Sophie's Dossier approval by the Department of Justice, and People's Committee approval). We must have those PLUS I-600 approval before we can travel. So things are looking good and still on track, in our estimates for a mid to late November trip to Vietnam!
~Hank