What a fun year it has been. We just returned home from our Christmas travels. Friends and Tricia's brother are joining us in St. Louis to close out the year. For Christmas gifts this year we thought we would give all our family and close friends something related to the adoption. So after I created the BabyBelz logo, I had the idea to put it on shirts for everyone. A company called Custom Ink (www.customink.com) did a wonderful, high-quality job plus they have tons of other items! The prices were great too. Here are the model shots: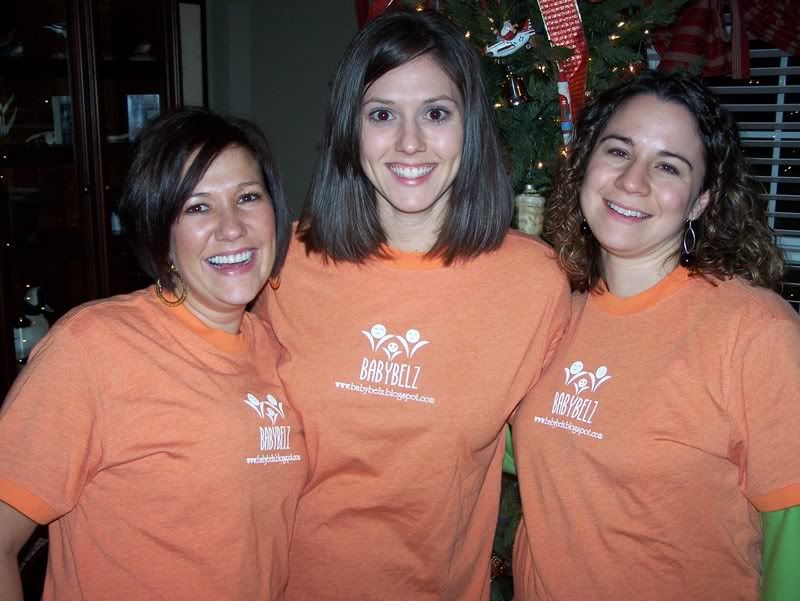 Tricia, Kayla, and Ann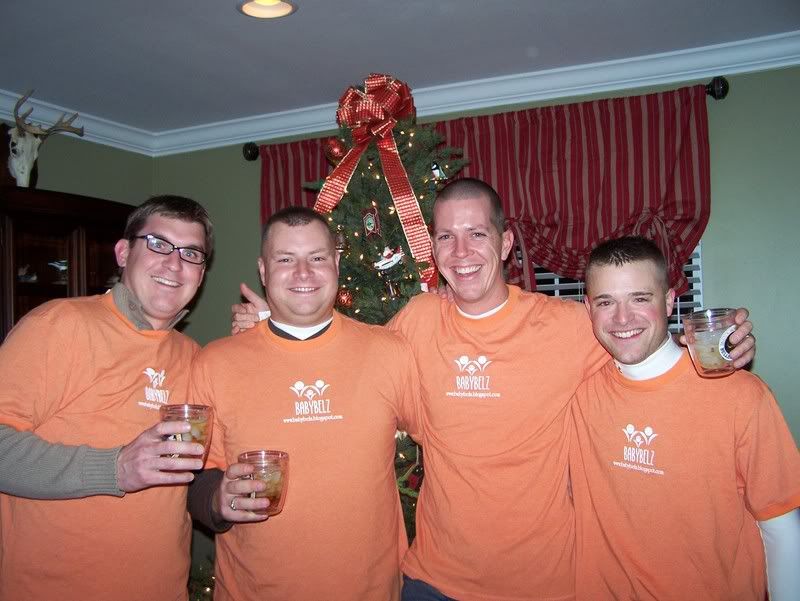 Walker, Mike, Hank and Scott
(Toasting to BabyBelz)

While our adoption journey is still young we thought it would be a fun way to celebrate all of the small steps towards the day we hold our child. Our family and friends are really excited and that means the world to us. From the Belz Family, we wish you a happy and healthy 2008. And for those families waiting on final travel, we wish speedy I-600 approval and God's speed!